Success stories: VTI (Remote inspections).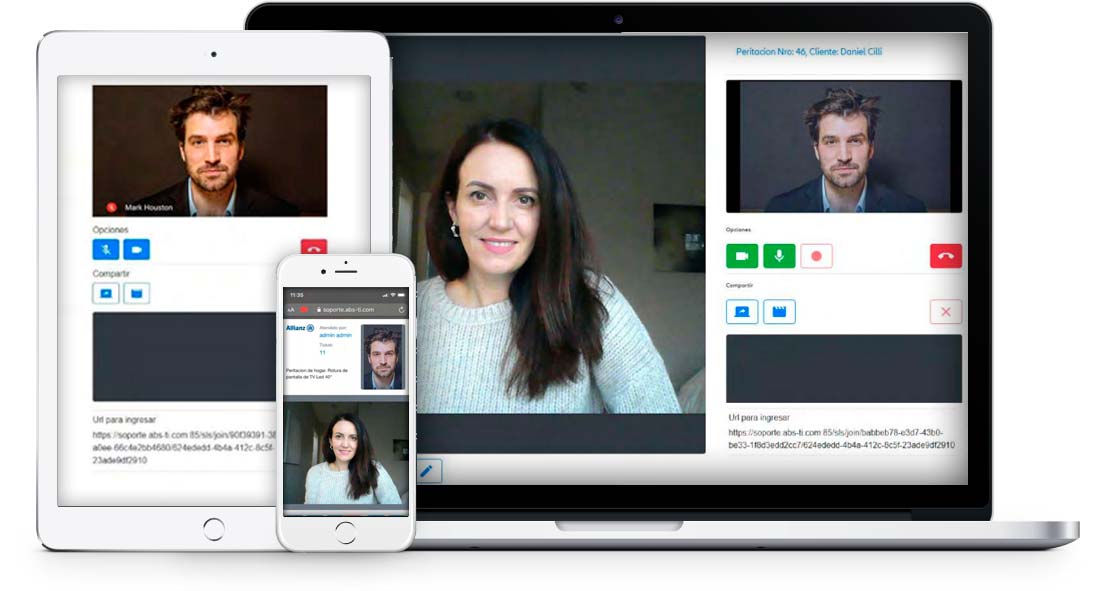 At Allianz they asked us to develop a full-web application that would allow remote inspections through video calls to replace the App they were using at that time, which was very expensive and was not integrated into the company's transactional systems.
In the span of 6 months we carried out the project, allowing Allianz to reduce costs, have a responsive HTML application, accessible on mobile devices, PCs or notebooks, integrated into the core system, improving both internal and insured customer service.
Taking into account the policies and guidelines of Allianz to bring all its servers to Amazon, we use the services of Amazon Chime and its integration Apis, using Angular and Spring boot technology for the development of the application..
As we mentioned before, the solution we call VTI runs completely on Amazon servers and services, which makes it scalable and adaptable to any size of business..
After its implementation, improvements were made allowing studies external to the company, which audit the expert opinions carried out, to use the application and considerably improve the processes.